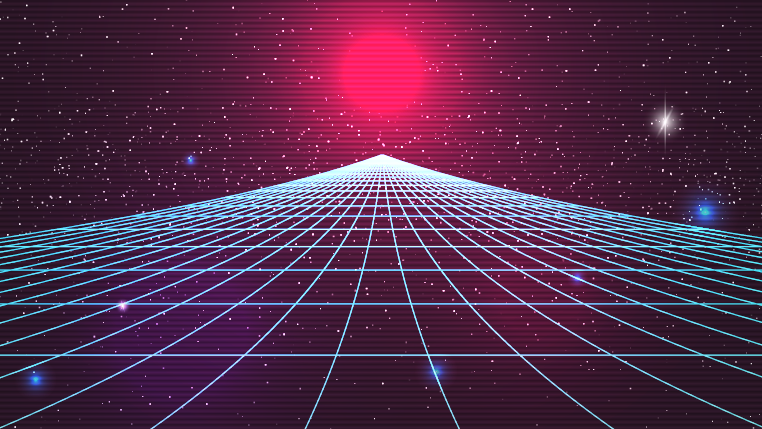 From data to insight: The power of AI in B2B marketing.
Published on 14 April, 2023 | Author: Digitalzone
In today's digital era, use of AI in marketing is enhancing the overall consumer experience. How can you leverage AI in your B2B marketing? 
Technological developments have always benefited businesses by expanding their client base. Artificial Intelligence (AI), one of the most important modern technologies, is currently creating quite a bit of buzz in the online world. AI in B2B marketing and sales has the ability to completely change how consumers interact with data, products, and services. 
Artificial intelligence is likely to have an impact on the future of B2B marketing. A good number of enterprise giants fear the idea of fully automating marketing activities through smart AI technology. While many customer service industries have seen the impact of AI-powered robots, it can be said that understanding customers won't be completely manual from here onwards. 
AI has significantly changed existing marketing strategies. With its cutting-edge capabilities, AI is upending the B2B industry, and astute marketers are looking to take advantage of its potential. Forbes reports that 83% of early users of artificial intelligence have already seen either major (30%) or considerable (53%) advancements. About 60% of B2B marketers anticipate that AI will aid in identifying potential clients, while 53% anticipate that AI will increase revenue-generating efficiency. According to research, if their current supplier's digital channels couldn't meet their demands and expectations, 84% of B2B buyers would move to another brand. 
Studies also reveal that over 60% of B2B marketers do not use AI in their tech stack. This indicates that there is plenty of scope for development in this area. In this blog, we will examine how B2B companies may use AI to provide seamless client experiences.

AI in B2B
Every marketer in the B2B sector continues to place the utmost importance on driving growth, therefore they must find ways to make use of data and technology while experimenting with fresh marketing techniques to win over clients. 
The marketing function stands to benefit the most from artificial intelligence in today's digital-first, customer-focused world. Understanding consumer needs, aligning their needs to the development and offering of goods and services and eventually assisting prospects and customers in purchasing more of the correct products are the key values of marketing, all of which may significantly improve with AI. 
The last decade of B2B marketing was about the marketers, but the upcoming phase of transformation will be entirely focused on consumers. We may also agree that, even if technology continues to be the solution, it's time to pose fresh questions given the prominence of consumers in this modern age. 
Marketing has not been immune to AI's disruption of practically every part of the business. The realization of how technology can genuinely influence and affect marketing in the future, though, is what's revolutionary. Innovative outcomes are already being seen in the use of AI by many forward-thinking companies and their marketing professionals. 
Although artificial intelligence may appear to be a recent development in the business sector, it has already had a profound impact on how we market B2B goods and services. Early adopters of AI have reaped major rewards, including improved customer experiences, cost savings, increased productivity, and more. In the end, AI is likely to improve all sales channels and tailor the customer experience, helping to maximize customer potential and assisting salespeople in generating leads.

How is AI helping in B2B marketing
Better lead generation
Your capacity to manage and keep a steady customer base will largely decide how effective you are as a B2B marketer. B2B lead generation entails locating and attracting the ideal clients for your service or product. It is a very crucial process for teams working in B2B sales and marketing. Before the advent of AI, lead generation was a tedious task. Modern AI creates relatively critical points and delivers clients to you stress-free, allowing you to concentrate on things that are more important to your company. Technology like AI can help your marketing and sales teams save endless hours and implement cost-effective methods in the process of lead generation. 
Powerful personalization
Consumers want businesses to comprehend their unique needs and preferences. And if a product does not meet their requirements, they are prepared to totally forgo it. Typical sales pitches are unproductive, but building a relationship with your audience can result in a great deal of participation. In terms of personalization, AI technology is bringing about a revolutionary change in B2B marketing. B2B businesses can use artificial intelligence to deliver more timely and relevant content to their customers through a variety of channels, such as websites, social media postings, email marketing, blog posts, videos, and more. B2B marketers can use AI to learn about the preferences of their target audience and provide pertinent content that appeals to them. 
Enhance targeting
AI tools are best at producing real insights from enormous amounts of raw data. The majority of B2B marketers have already implemented cutting-edge analytics systems that can gather information from even the most fleeting encounters with clients. These interactions can be via chatbots, or even just by monitoring how clients use your website. With AI, it is now able to input raw data from social media platforms and online sites through segmentation models that are AI-driven. These tools will automatically identify a group of important clients for your company and can even make recommendations about how and when to market to them in order to increase sales.

What's next?
AI exhibits an unmatched potential to push the boundaries of our capacity to understand and respond to customer demands, automate tasks, and improve data analysis. In general, B2B marketers will gain a lot by being able to use more sophisticated, user-friendly, and successful tactics to streamline process and enhance their strategy. Without a doubt, artificial intelligence in B2B marketing is the future that is becoming more and more apparent to us all. All of the real-world use cases indicate that AI and ML may assist in controlling the unpredictable data stream for businesses to develop authentic predictive models and successfully interact with customers while also getting a competitive edge. By utilizing artificial intelligence in B2B sales and marketing, marketers will uncover new possibilities. AI will push the limits of creativity by creating engaging user experiences that will eventually increase business profitability. So, what are you waiting for? Start leveraging AI for your business today!