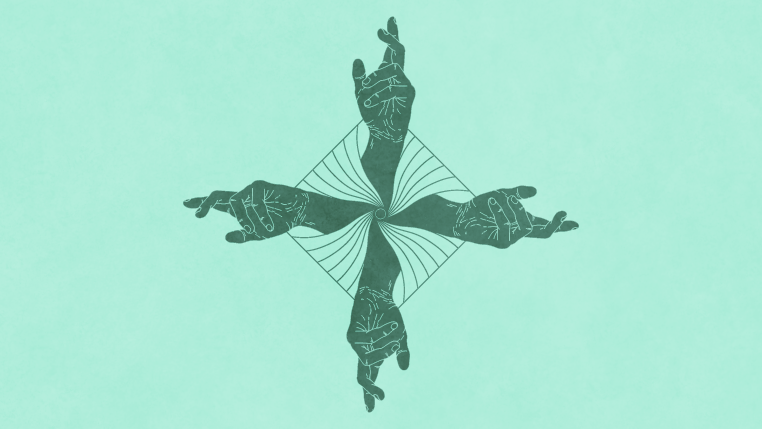 Effective lead gen – how to break through during economic uncertainty.
Published on September 20, 2023 | Author: Digitalzone
Navigating economic uncertainty requires a standout lead generation message. As procurement processes tighten and decision-makers become reluctant to sales outreach, it's now crucial to understand consumer confidence and the power of thought leadership. 
Fluctuations in consumer confidence aren't pertinent to just B2C businesses; they also offer valuable insights into the mindset of the modern B2B buyer. By aligning your strategies with these consumer trends, you can create meaningful connections and leads that propel your business forward.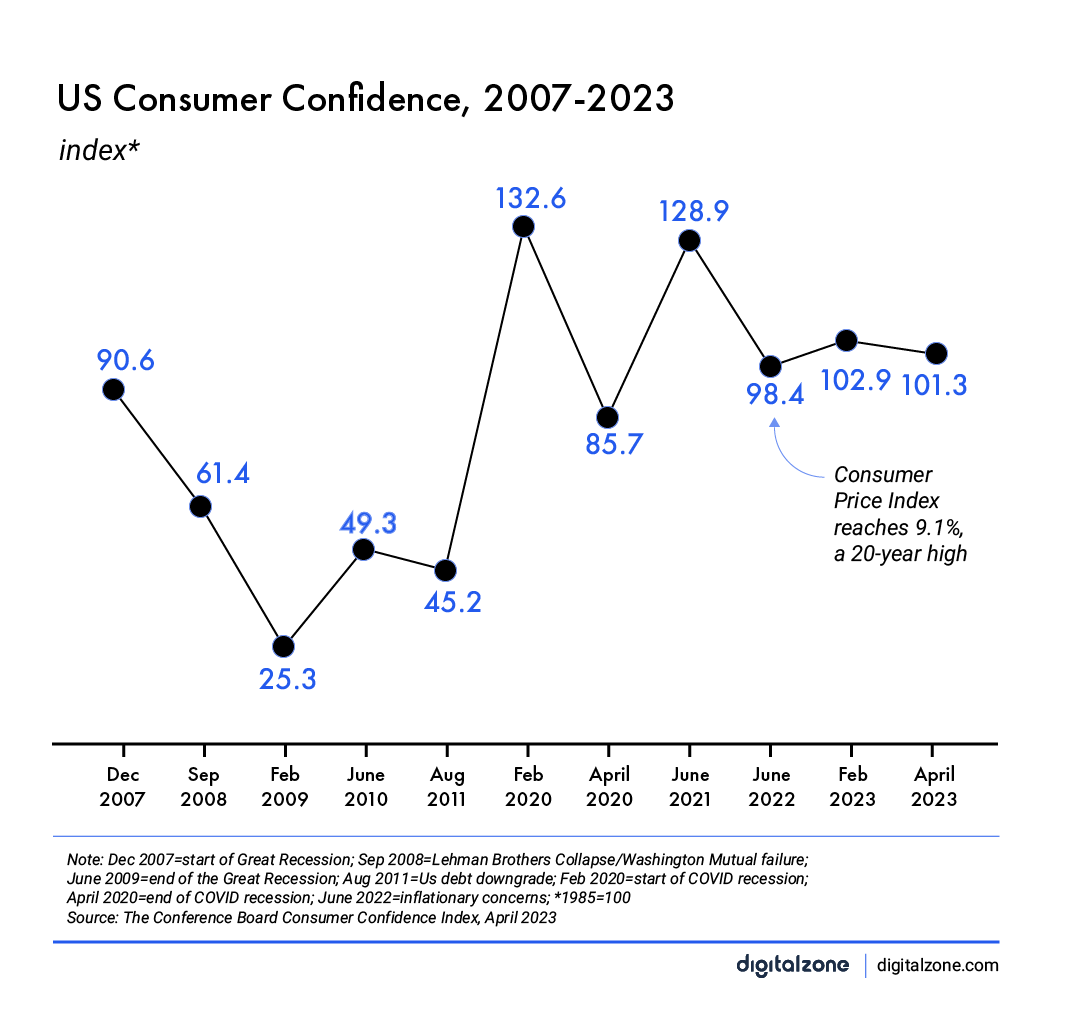 Let's get to the stuff that really matters.  
For the modern B2B buyer, thought leadership is über-important. Amid economic challenges, 71% of decision-makers rely on thought leadership to stay current with industry trends as well as to stimulate fresh ideas. This valuable information can prove vital to effectively marketing your products or services. Notably, 48% of decision-makers find value in organizations that can identify opportunities during downturns. And 44% appreciate companies demonstrating resilience and adaptability. By showing how adversity can be transformed into opportunity, you effectively engage the modern B2B buyer. 
Read more: Staying ahead in a down market with winning B2B marketing tactics.
In a discerning market, your value proposition becomes significantly important. Highlight your product's unique benefits and cost-saving solutions to reassure customers that choosing your brand means making a smart investment in uncertain times. 
This strategy connects seamlessly to the digital landscape. In a world where face-to-face interactions remain limited, digital marketing channels play a pivotal role in lead generation. Employing SEO, targeted online advertising campaigns, and engaging with audiences on social media platforms all play a role in attracting the modern B2B buyer. 
Keep in mind that reaching your audience is just one part of a bigger equation. Overcoming purchasing barriers is the next challenge you're likely to face. Offering incentives and flexible payment options such as discounts, exclusive offers, extended payment terms, or pay-as-you-go models can position your offerings as more accessible and appealing. 
Remember, your existing customers can be your greatest allies in these uncertain times. Prioritize customer retention through exceptional experiences, personalized communication, and proactive support. Your loyal customers can amplify your lead generation efforts through referrals. 
Key Takeaways:
Leverage consumer confidence insights.

 

Capitalize on thought leadership.

 

Refine and highlight your value proposition.

 

Maximize digital marketing channels.

 

Overcome purchasing barriers with incentives and flexible payment options.

 

Prioritize customer retention and referrals.

 
Navigating lead generation during economic uncertainty requires strategic thinking and adaptability. Utilize the key strategies above to drive your business forward, even in uncertain times. 
EBOOK
Beyond Ordinary: A Modern Perspective on B2B Demand Generation
The B2B market has evolved over the past few years. As marketers, we're expected to make every dollar work harder and have reporting that proves the impact of every decision. In our ebook, we outline how to create brand experiences that meet the new B2B buyer across every digital touchpoint.