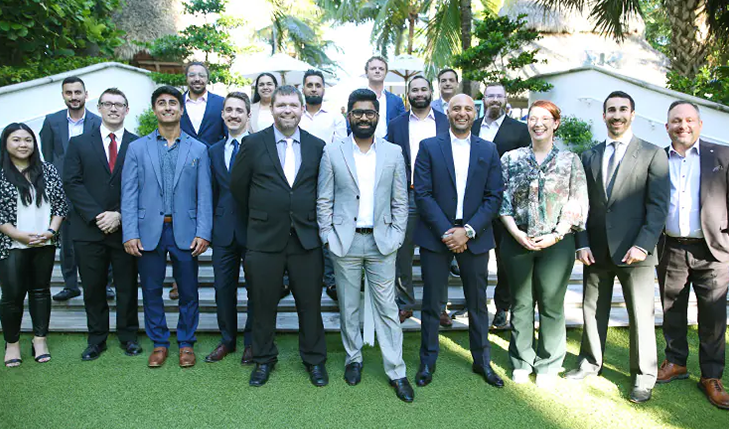 Digitalzone Aims for International Expansion After Three Record Breaking Quarters in 2022
Published on 14 November, 2022 | Author: Drew Flowerday
MIAMI, Nov. 14, 2022 — Digitalzone recently held its Quarterly Business Review in Miami, Florida, bringing together the US and India management teams to evaluate the company's performance and celebrate its successes. The gathering served as a platform for reflection on the exceptional accomplishments of 2022 and an opportunity to unveil the company's impressive growth figures.
A Year of Exceptional Growth
In 2022, Digitalzone demonstrated a remarkable ability to consistently surpass its quarterly goals, achieving impressive growth figures that highlight the company's success. This accomplishment reflects Digitalzone's commitment to providing expert marketing solutions that help businesses achieve their objectives.
Q1 2022: 700% growth from Q4 2021
Q2 2022: 200% growth from Q1
2022 Q3 2022: 125% growth from Q2 2022
Celebrating Success, Promotions, and New Clients
Digitalzone's expanding team, consisting of more than 350 professionals, is driven by a management team that motivates and acknowledges exceptional performance. The company's core mission is to deliver unparalleled results for B2B tech companies, and their recent accomplishments clearly demonstrate their unwavering dedication to this goal.
The past quarter saw several outstanding team members receive promotions. Three individuals were promoted to Vice President, while five others were appointed as Directors. Furthermore, the company expanded its client list to include renowned names such as Salesforce, AWS, HPE, and Flexera.
Thanks to the hard work and ingenuity of the customer success and operations teams, Digitalzone achieved a remarkable 96% renewal rate. In recognition of this, awards were presented to employees who made significant contributions to the quarter's success.
As a result of the rapid growth, Digitalzone added 81 new team members to its ranks. CEO Rishikkes Pawar said "All employees at Digitalzone should stay aligned with our Vision of Delivering growth while performing their daily activities. We are on mission to deliver growth to our customers by providing them with excellent service. To our employees via new training, knowledge sharing, and new opportunities. To the global society by sharing some profits by contributing to education, health, and the environment."
Ambitions for Q4 and Beyond
Rishikkes concluded the Quarterly Business Review by inspiring the team with plans for international expansion into the EMEA and APAC markets in Q4 2022. This move aims to harness the potential of new markets and drive further growth.
Digitalzone's recent accomplishments also include serving as the platinum sponsor for the B2B Marketing Exchange in Boston in August. The event saw BMC Software present a case study detailing their successful content syndication partnership with Digitalzone, which resulted in a 17x ROI and $2 million in revenue for BMC's Demand Centre Pipeline.
The story of Digitalzone's growth and success throughout 2022 serves as a testament to the company's unwavering dedication to delivering exceptional results for its clients and fostering a supportive environment for its employees.
About Digitalzone
Digitalzone delivers expert marketing solutions that help businesses of all sizes and industries. With over 50,000 successful campaigns delivered for top companies worldwide, we have a proven track record of driving growth and success. From content syndication and demand generation to account-based marketing and more, our practical and creative approach to marketing helps businesses achieve their goals and reach their full potential. Contact us todayat www.digitalzone.com