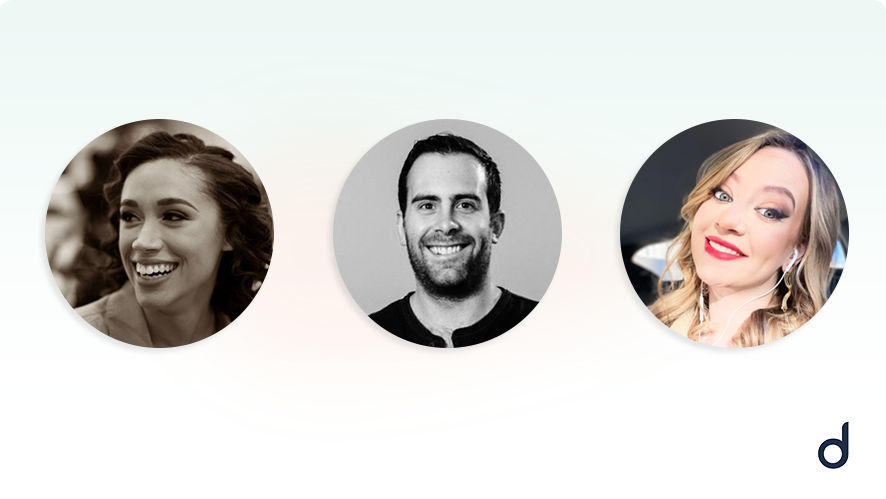 Digitalzone expands demand generation solution footprint in US and EMEA with new leadership.
Published on 24 April, 2023 | Author: Digitalzone
B2B marketing and demand gen company introduces new brand focus on proprietary solutions, end-to-end content strategy, and transparency.
Digitalzone, a leading B2B demand generation solutions provider, announced the expansion of its presence in key markets with the appointment of Eboni Ryan as Head of Global Marketing, Paul Noonan as Vice President of US Sales and Victoria Tinsdale as Senior Director of EMEA Sales. Eboni Ryan joins the company to enhance Digitalzone's brand presence and reach with an impressive background having recently been the Global Director of Marketing at Merkle. With their combined wealth of sales experience in the demand marketing sector – Paul Noonan from his tenure at both Integrate and emedia and Victoria Tinsdale from her leading roles at Madison Logic, TechTarget, and Qualifa – these appointments further strengthen Digitalzone's presence in key markets.
Rishikkes Pawar, Chairman & CEO of Digitalzone, said: "As part of our commitment to continually attract and retain world-class, experienced leaders from the marketing industry, we are pleased to announce the addition of new leadership to our offices in the US and EMEA. Our expansion in these markets comes at a time when businesses are looking for effective solutions to drive growth and increase revenue. Digitalzone's expertise in providing B2B demand generation solutions will ensure businesses achieve their goals and stay ahead of the competition."
Additionally, Digitalzone today revealed its new brand identity with a new logo, website, and company mission to 'expertly connect businesses with their perfect audience, seamlessly transform leads into loyal customers, and support client growth along the way.' The company plans to push the industry forward with transparency, adaptability, and embracing change alongside clients.
Eboni Ryan, Head of Global Marketing at Digitalzone, said: "I'm delighted to join the talented team at Digitalzone to bring its industry-leading demand gen solutions to the global B2B market. We're at a real inflection point in the B2B marketing landscape, with ever-changing consumer behaviors and evolving privacy legislation, all amidst the macro trends of the economic downturn. I think Digitalzone has a strong, differentiated solution to it all and I look forward to introducing our new brand and products to clients worldwide this year."
Digitalzone has disrupted the demand generation industry by cutting out the middleman and selling MQLs directly from its proprietary database of over 105 million opt-in leads. This has allowed the company to improve lead quality, ensure compliance, and provide more agile customer success, resulting in the delivery of over 50,000 campaigns for some of the biggest businesses worldwide. With the launch of its new brand identity and website, Digitalzone is well-positioned to help B2B companies navigate the complex demand generation landscape and achieve their growth objectives.
Want to learn more? Chat with us today. https://digitalzone.com